Description: Design and comprehensive turnkey refurbishment of an office building, encompassing a remodel of interior common areas and modifications to the façade.
Address: calle Trespaderne, 29, Madrid.
Surface area: 37,400 m².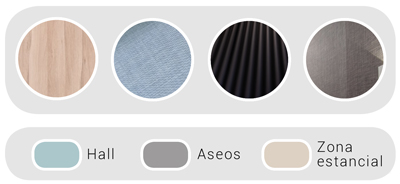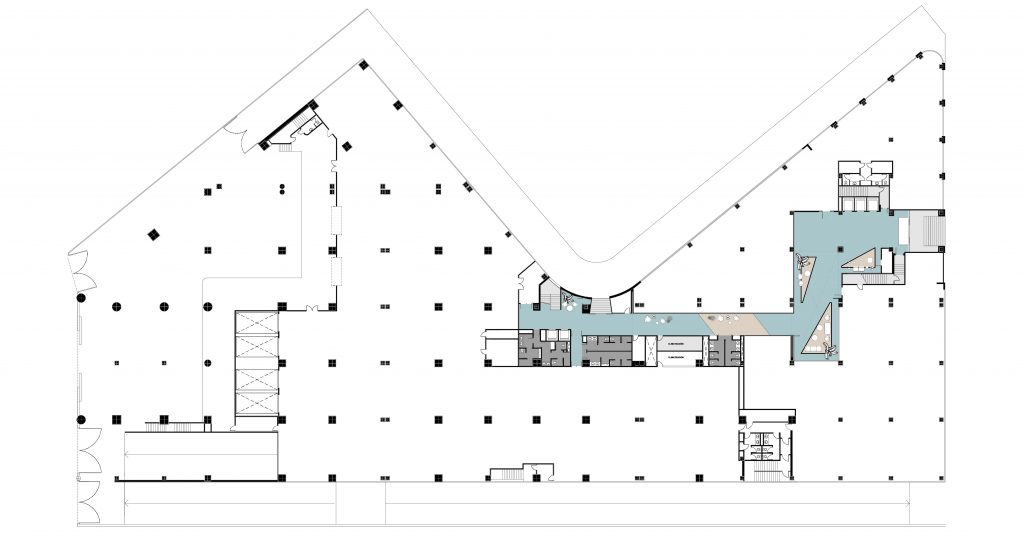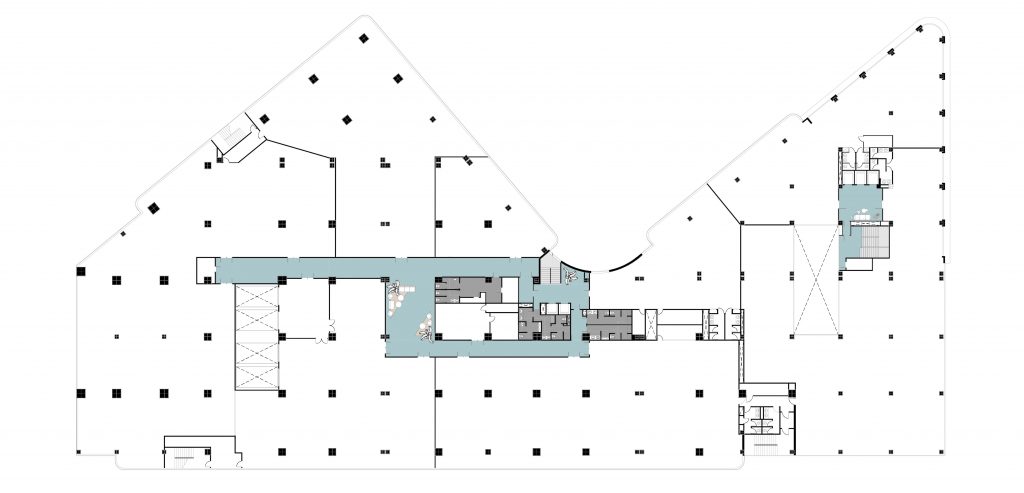 The aim of the project was to update and reorganisation common areas and upgrade the building façade,accounting for certain functional, aesthetic and regulatory considerations.
In terms of functionality, the organisation of the building's circulation spaces, originally divided into two vertical communication cores, was redefined.
The two ground floor areas are now connected by a new lobby providing one central point of access and allowing users and visitors to be channelled and directed more effectively.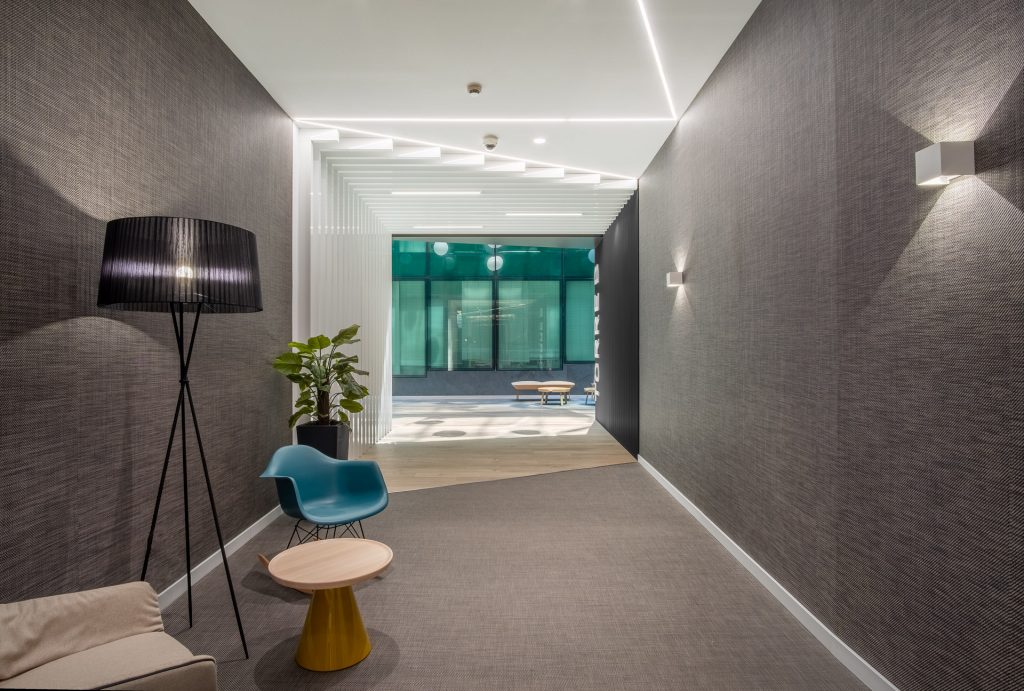 Bringing the lobby into the centre of the building made it possible to redesign the reception and surrounding areas, making the most of the existing large central atrium. Also worth highlighting is the improved functionality achieved in the large vestibules on the upper floors, another project objective.
In terms of aesthetics , a hotel-like vernacular was used to reflect the building's relationship with Madrid-Barajas airport. The use of different textures on floors and walls, together with the warmth of the materials selected, combine to form a new identity for the building.
Finally, the exterior façade was modified, creating a viewpoint on the top floor and giving prominence to the prow of the building as a unique and recognisable feature within the immediate surroundings.