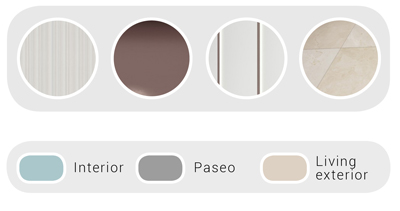 Description: Design and comprehensive turnkey refurbishment of vacant offices and common areas in the various buildings, plus urban design work in the Euronova Business Park in Tres Cantos.
Address: Ronda de poniente, 2 - 16, Tres Cantos, Madrid.
Surface area: 44,000 m²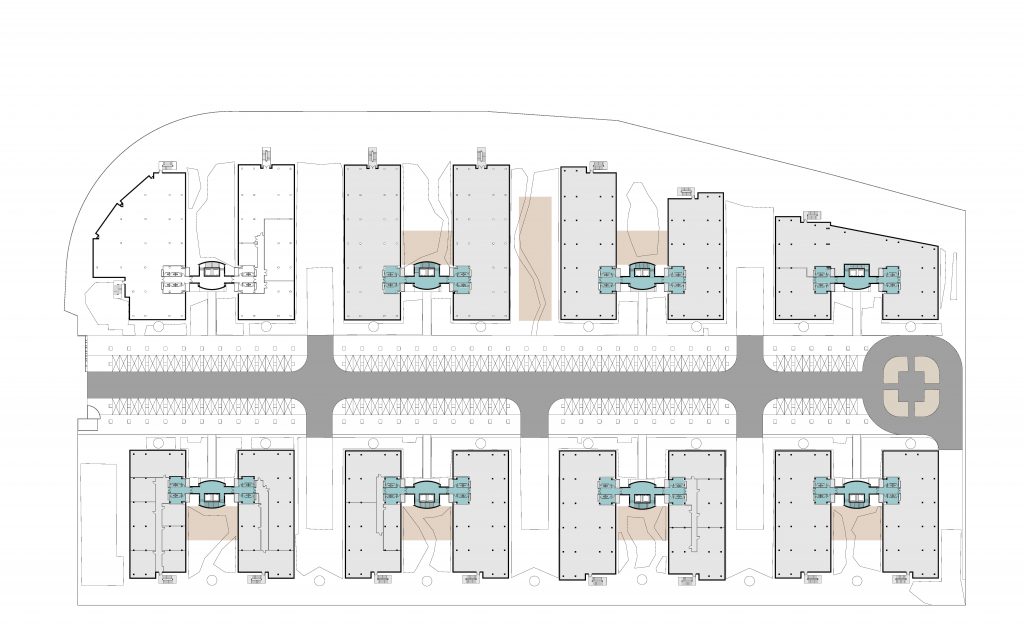 The park features some extensive landscaped areas and eight independent three-storey buildings, with a total above-ground built area of 44,000 m². The design of the outdoor areas has been  improved to enhance the user experience by creating new recreational areas and accommodating alternative uses.
III
Inside, vacant offices within the buildings have been completely renovated and common areas updated with a new interior design scheme, with a view to improving energy efficiency and accessibility.