Description: Design and comprehensive turnkey refurbishment of common areas of an office building in the Julián Camarillo area, comprising five above-ground floors.
Address: calle Albasanz, 15b, Madrid.
Surface area: 6,325 m²
GROUND FLOOR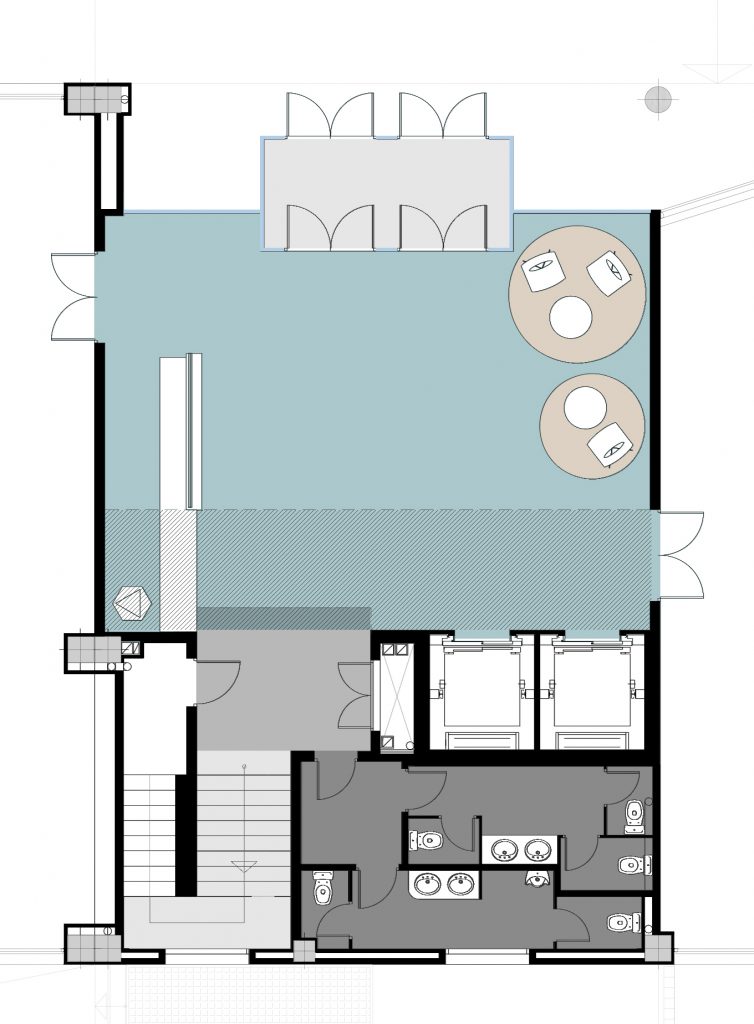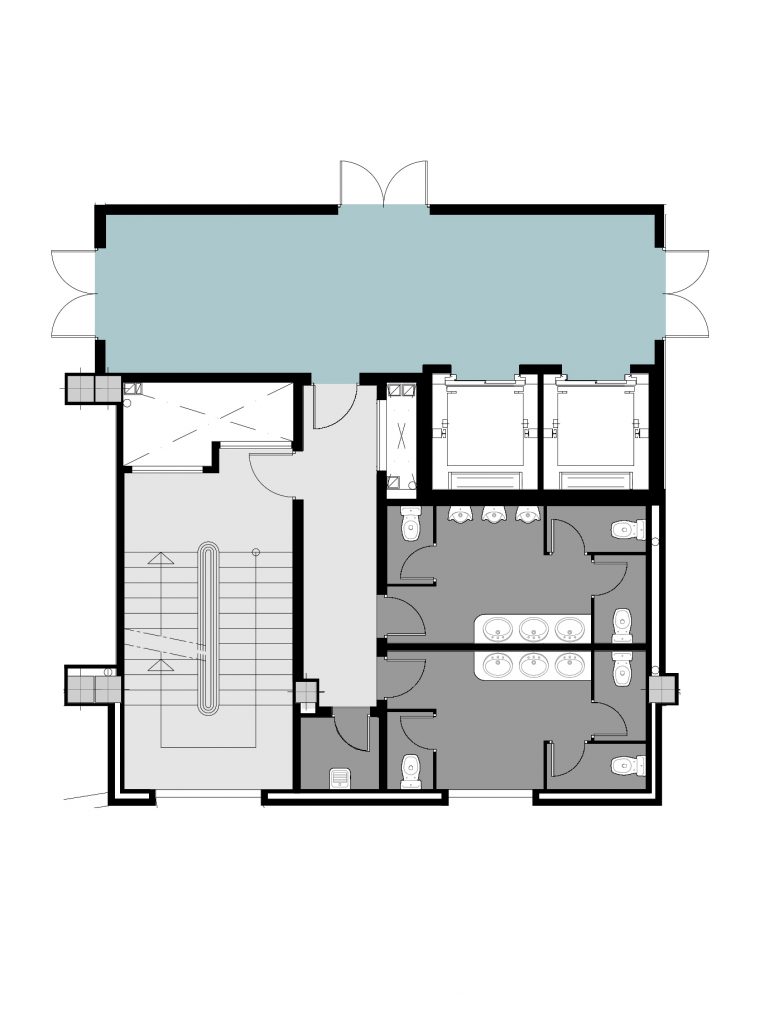 Calle Albasanz 15 is made up of two contrasting office buildings. The project brief was toupdate the image of one building without losing the identity of the whole. To achieve this, some existing elements and finishes have been preserved, such as the wooden ceilings and granite cladding, while new ones have been incorporated to produce a fresher, more contemporary image.
As the original design features pure elements, such as wood and granite, we opted for an elegant, minimalist scheme with a strong emphasis on texture and lighting.
In the reception area, the original ceilings and wall coverings have been retained, complemented by new flooring and the uniqueness of the oversized metallic elements and lighting.
New and existing materials blend to dramatic effect in the vestibules of the standard floorplan thanks to a skilful lighting design.
Access to offices via sheet metal tunnel. Detail of staggered ceilings featuring a mixture of different materials.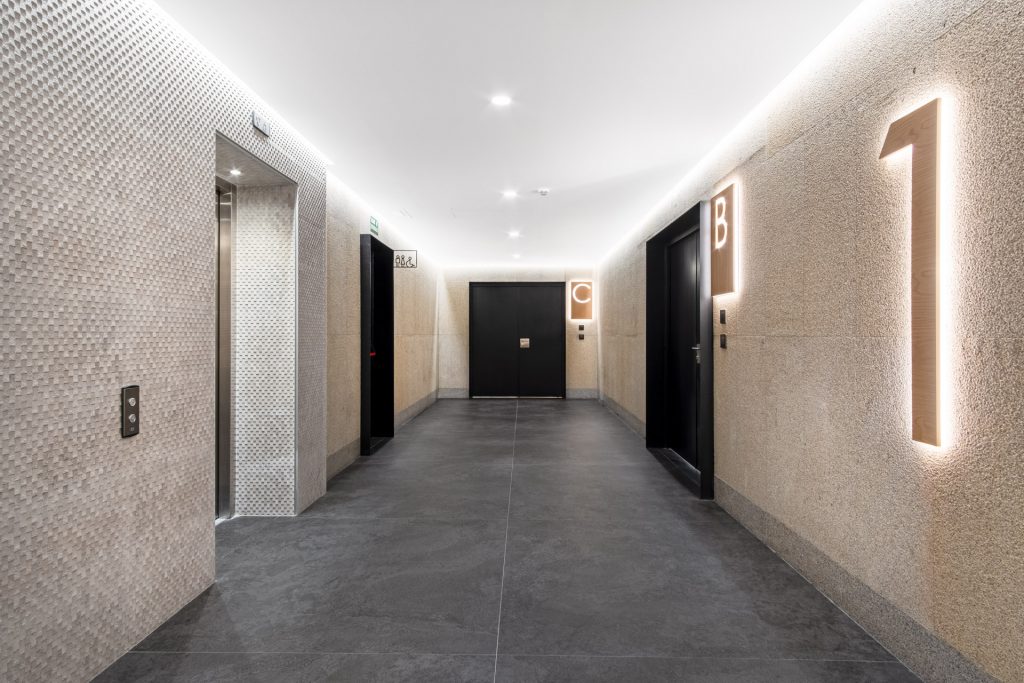 Elevator hall type floor. Use of light to enhance the texture of materials and large format signage.