Description: Design, management, coordination and cost control of the comprehensive refurbishment of common areas and façades of a building in the Mas Blau Business Park in El Prat de Llobregat.
Address: Prima Muntadas Building, plaça de la Volateria, El Prat de Llobregat, Barcelona.
Surface area: 25,000 m²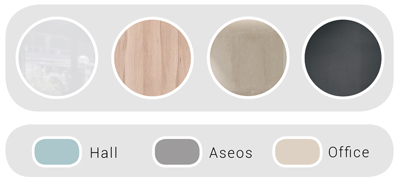 GROUND FLOOR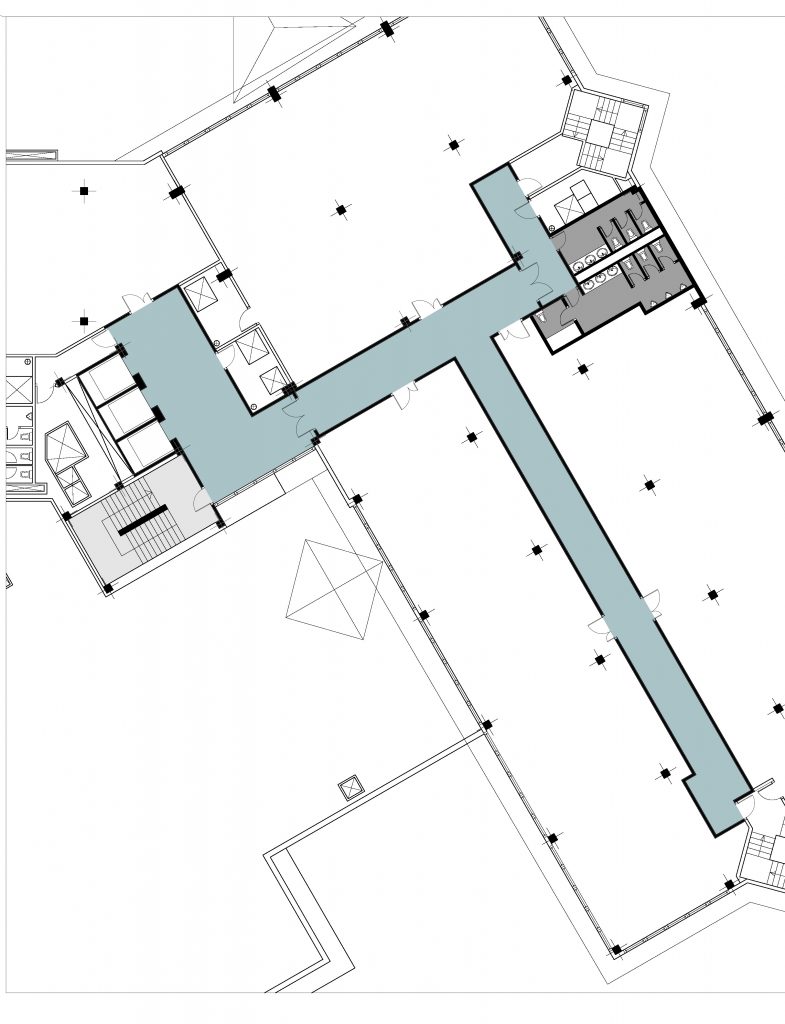 The project focuses on updating the image of this iconic building from the early 1990s, with the design based on pure, neutral colours both inside and out, and punctuated by accents of wood.
The predominant use of straight lines throughout the interior and exterior design is softened by the flooring's vibrant finish, which appears to flow through the reception area.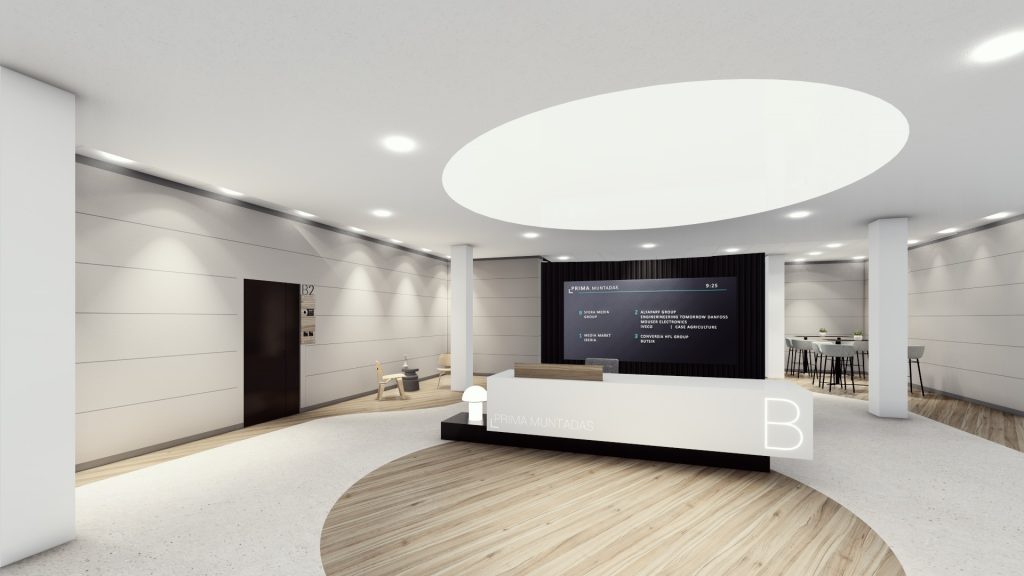 Through the use of light (both natural and artificial) and materials, the aim is to create a spacious, welcoming and modern atmosphere where functionality meets with a bold new image.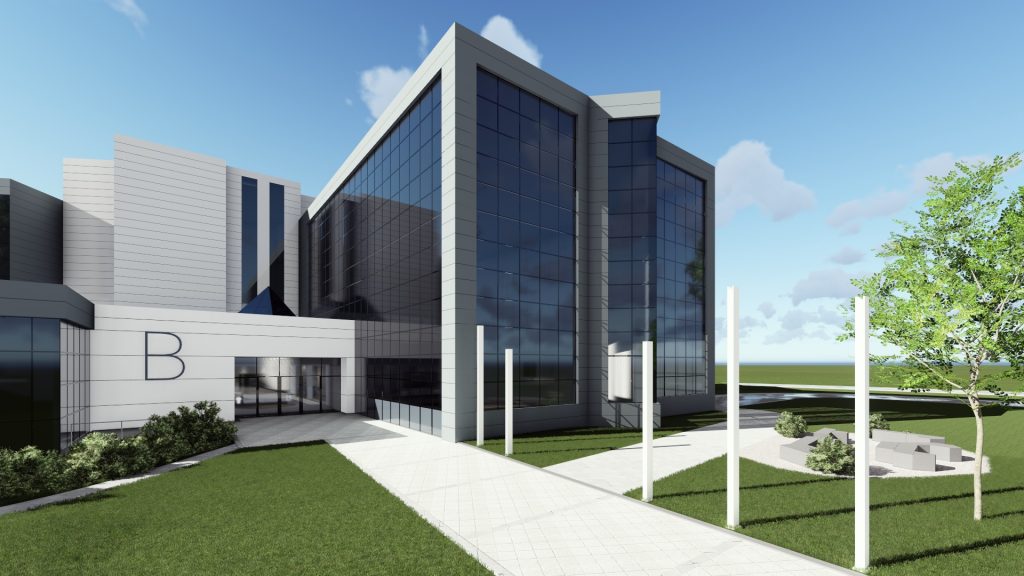 Externally, the façade's new colour scheme, together with the new signage and various unique elements, lend the building a new image, transforming it into a recognisable landmark within Mas Blau.