IIIIIII
Description: Turnkey design and refurbishment of interior common areas of an office building in Madrid.
Address: calle Julián Camarillo 4B, Madrid.
Surface area: 10,490 m²
The main objective of the renovation was to alter the layout of the main hall and give the building a prestigious new look.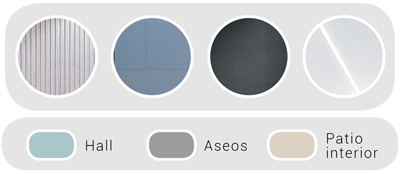 GROUND FLOOR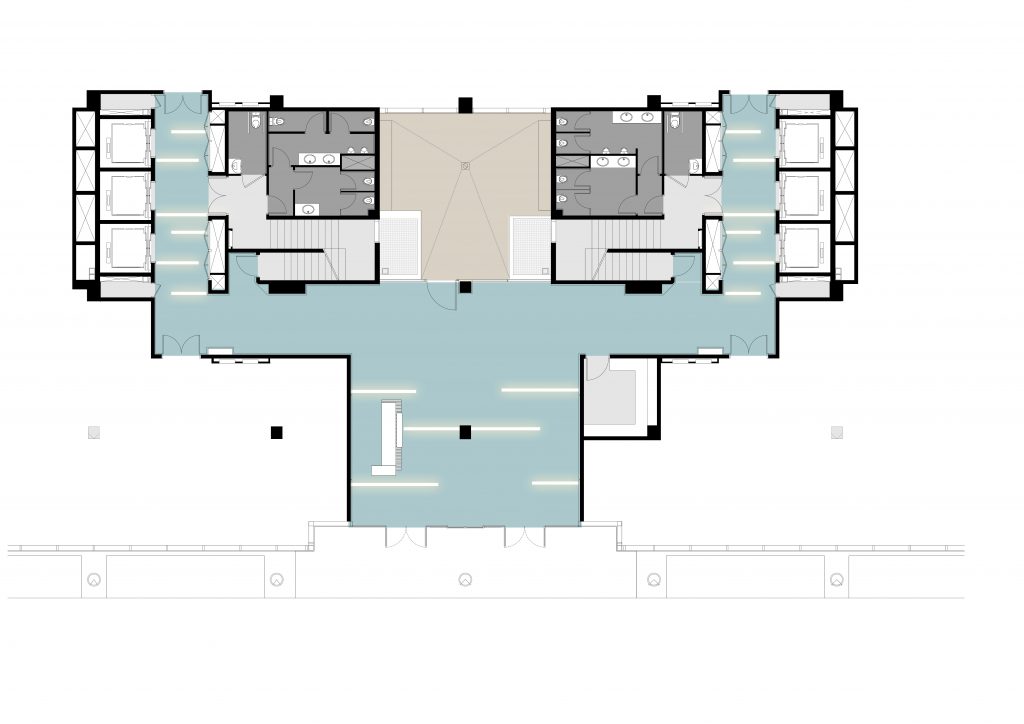 TYPICAL FLOORPLATE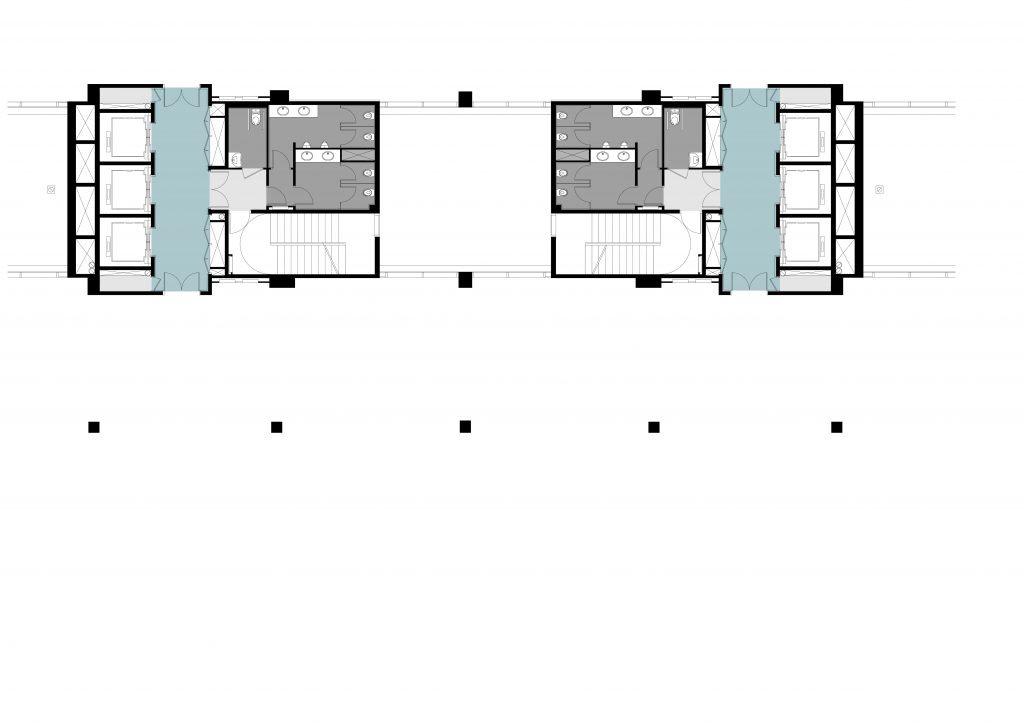 Proposals included replacing the wooden panelling and granite floors with more up-to-date materials, a substantial change, and an  unconventional lighting scheme. Grey and blue tones give continuity to the interior.
The choice of materials with a variety of finishes, such as grooved panels and lacquered glass, create an interplay of textures and reflections that combine to form a series of unique spaces.