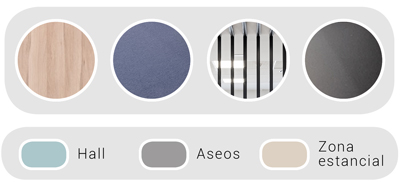 Description: Office fit-out on behalf of occupier.
Address: A-1 Vía de Servicio, nº 114, 6th Floor, Madrid.
Surface area: 1,300 m²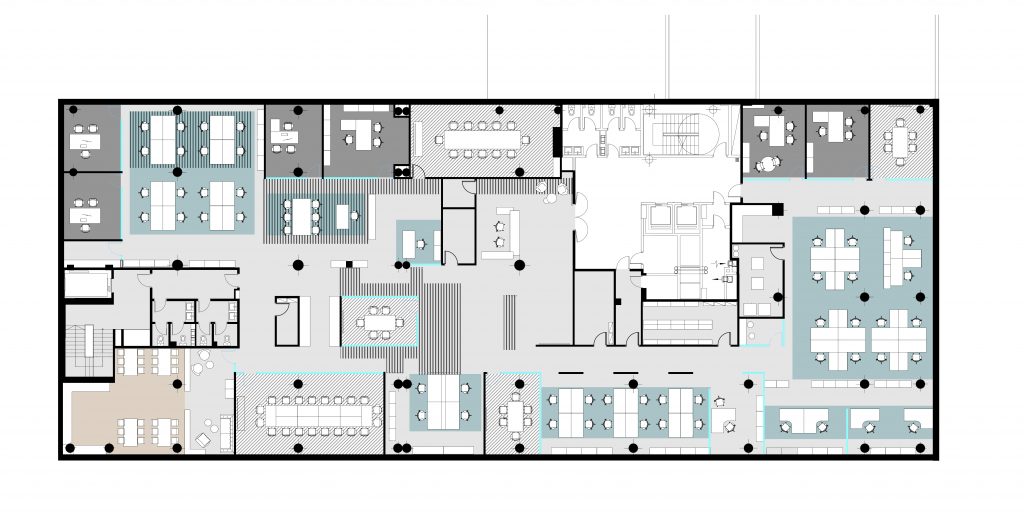 Knauf is the world's largest manufacturer of plasterboard, with 60 factories worldwide and a production capacity of over a billion m².
The office design reflects the company's expertise in construction, without neglecting the premium brand image and user ergonomics.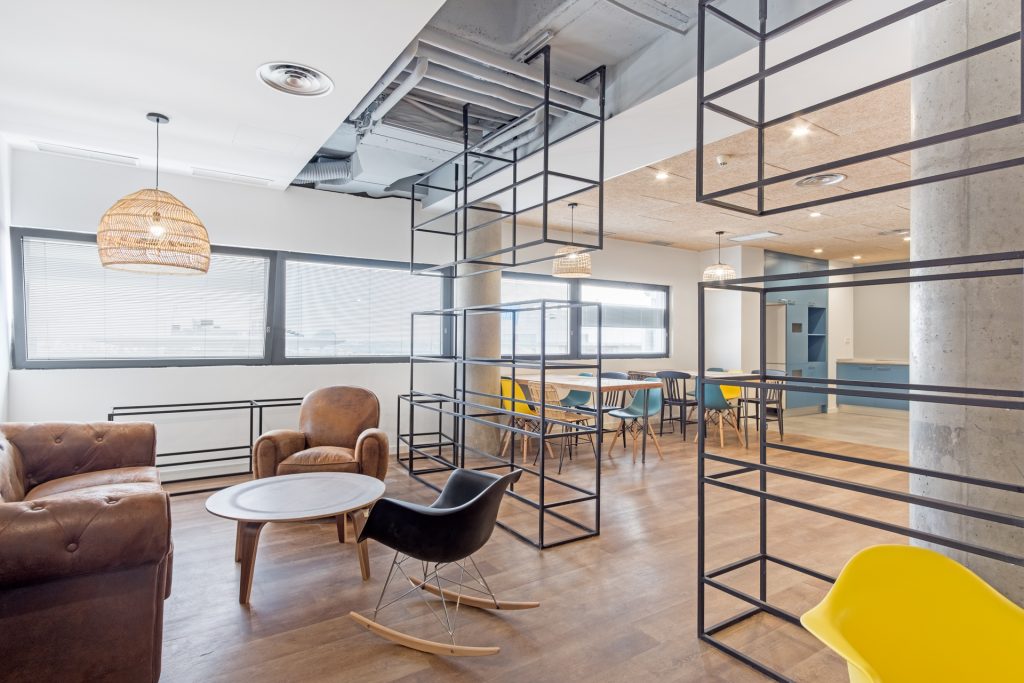 Knauf's own products have been used, in both expected and unexpected ways,featuring the odd reinterpretation developed in collaboration with the company's technical team. These include the use of sections to form decorative lattices and sound baffles created with the "Organic" panel. The result is an elegant, functional and welcoming workspace.