Description:Office fit-out on behalf of occupier.
Address: Edificio Alvento, via de los poblados, 1, Madrid.
Surface area: 222 m²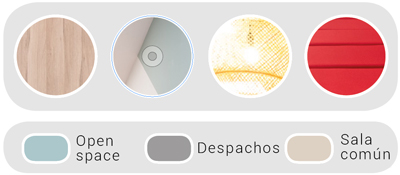 Design and fit out of the Ortho Clinical Diagnostics headquarters in Madrid's Alvento Business Park.
The aim of the project is to design a warm and modern headquarters that reflects transparency, encourages creativity and facilitates both internal and external communication through a commitment to common areas.
To do this, we placed particular importance on the innovation room, occupying a privileged position at the entrance of the building, has become the heart and soul of the office. It provides a transition zone between interior and exterior taking on the role of a "VILLAGE SQUARE" and offering the ideal space for all types of meeting.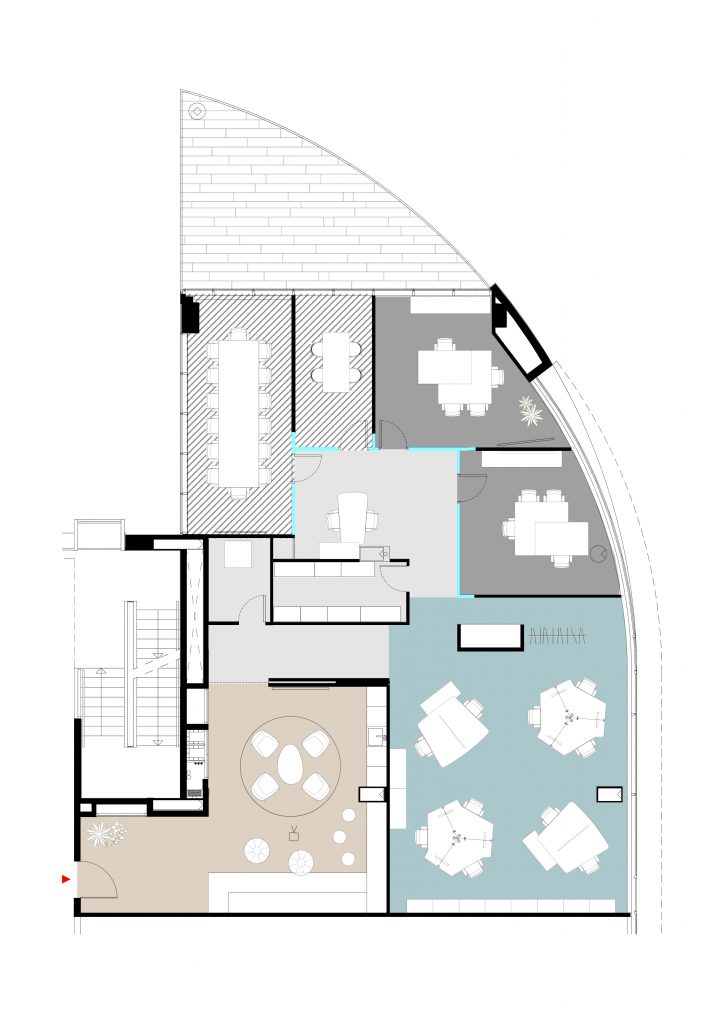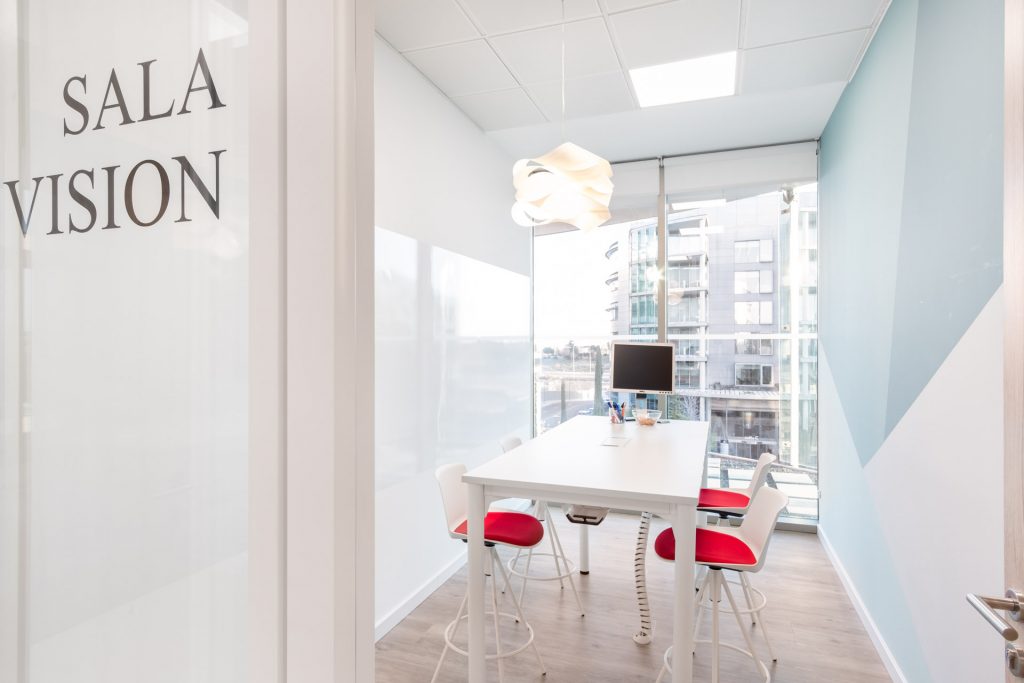 Thanks to flexible furniture and the use of technology, we are able to createareas for formal, informal, auditorium-style, face-to-face and remote meetings in the same space. 
A relaxed and warm aesthetic is proposed through the combination of cold and neutral tones with light wood that play with accents of color and geometric designs on walls that create a dynamic image with a lot of personality.
By combining the same elements in different ways, our designers managed to giveeach space its own personality, always mindful of the overall aesthetic and the brand's identity.
This approach can be seen in the design of the meeting rooms, offices, innovation room and open space.