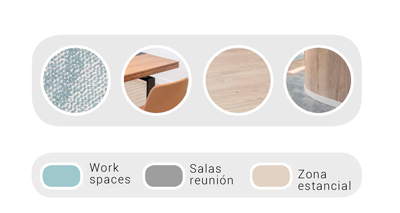 Description: Office fit-out on behalf of occupier.
Address: Calle Zeus, Alcalá Meco, Madrid.
Surface area: 621 m² (621 sqm)
This is a comprehensive office refurbishment, as the space did not have any type of initial installation.
FLOOR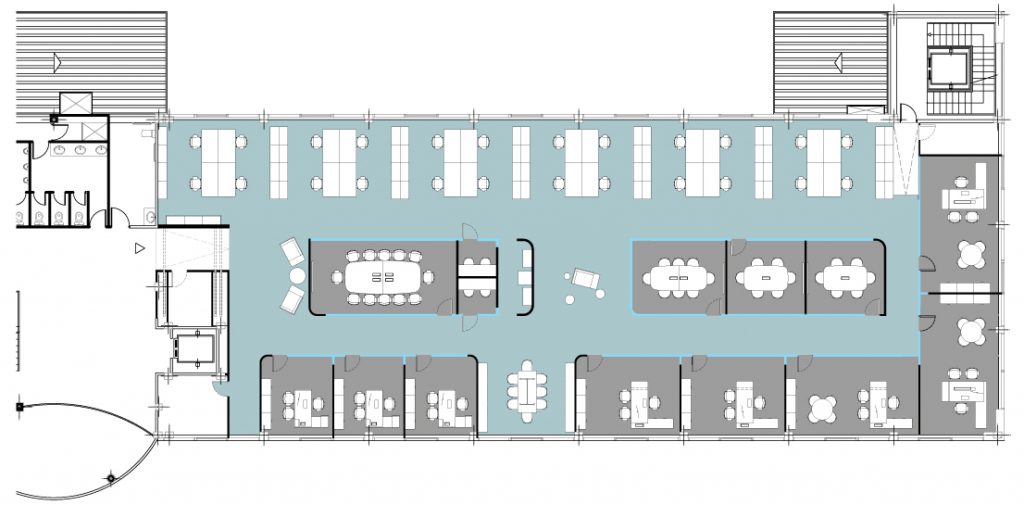 Completing this project was a great challenge in the midst of the COVID-19 pandemic, and certain measures had to be taken to allow the work to continue. The fit-out itself was modified to allow for better social distancing in workspaces and circulation areas.
The workplace was configured to support employee privacy and collaboration, so several workstations were designed to serve the employees and shape the design.
II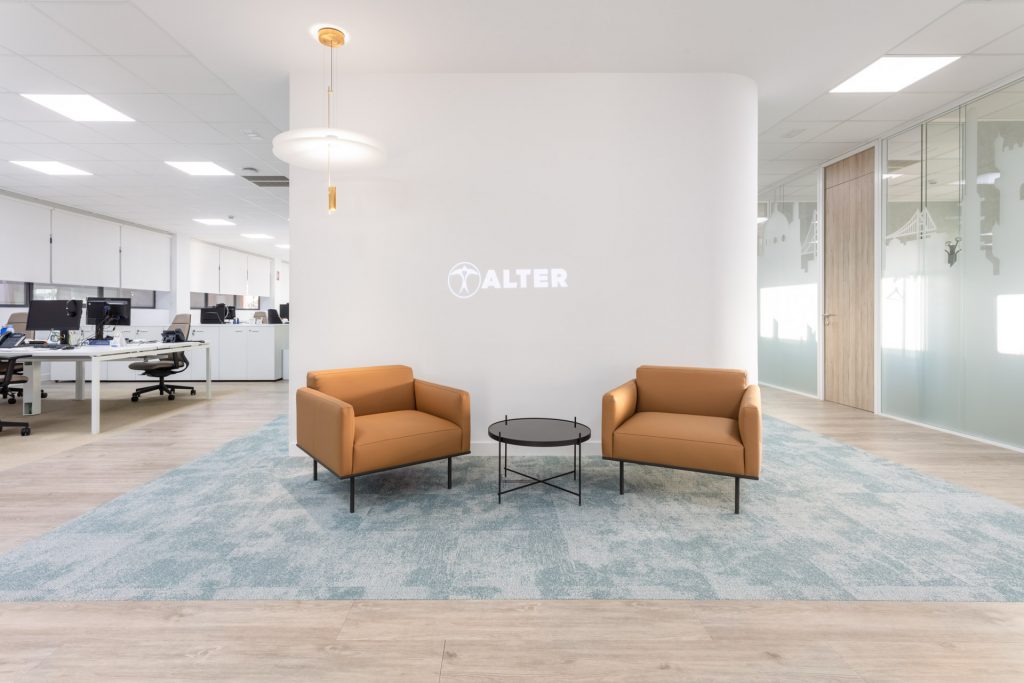 The use of wood finishes, the combination of flooring types, the curved finishes of the partitions, and the shandy colour palettecreate a warm and welcoming atmosphere throughout workspace.
IIIIIIII