Description:Office fit-out on behalf of occupier.
Address: Valdemoro, Madrid.
Building surface area: 977 m²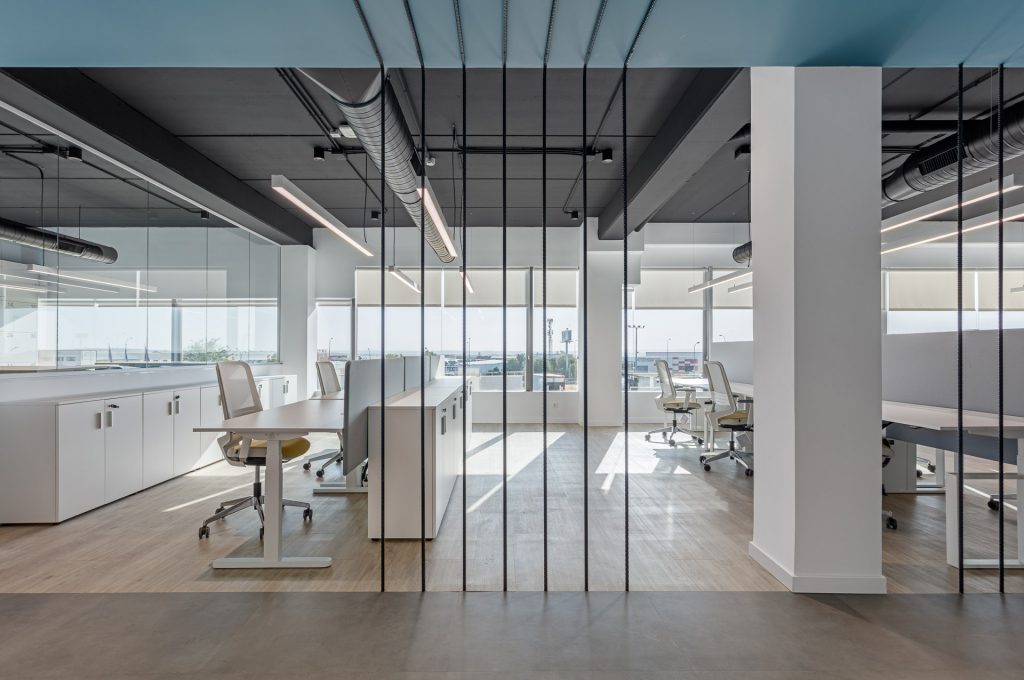 VOLVO's new headquartersis located in one of the most important Truck Centers in the company's Spanish network.
This quintessential location together with a focus on functionality and ergonomics are the fundamental premises for the design.
New workspace systems based on hotdesking, collaborative spaces and flexible working govern a layout where individual workstations alternate with meeting spaces and areas for collaborative work.
The bold new design scheme references the brand's industrial roots, while reflecting its dynamism and premium image.
Through a combination of different ceiling types, exposed pipework, contrasting colours and accessible, ergonomic and modular furniture, the finished design offers a new type of office for the brand in Madrid.