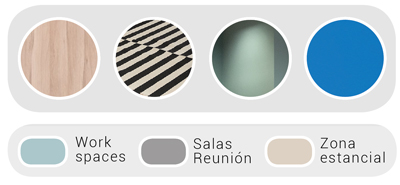 Description: Office fit-out on behalf of occupier.
Address: Edificio Alcor, Avenida Europa nº2, Madrid.
Surface area: 1,100 m²
Design and fit out of offices located in the Madrid municipality of Alcorcón, comprising 1,100 m² distributed over a single floor.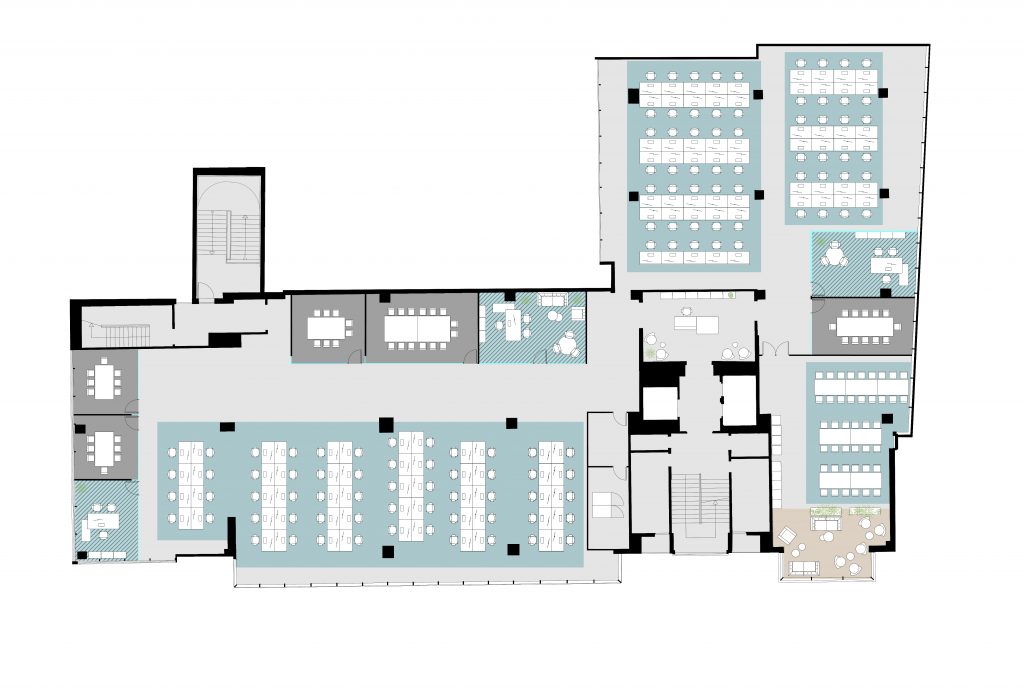 Geomni is a multinational company dedicated to capturing, processing and analysing aerial images.
The designers were tasked with conveying the high-tech and global character of the company, opting for a mix of large open-space work areas to house various teams, private offices, meeting spaces and a breakout area where users can relax.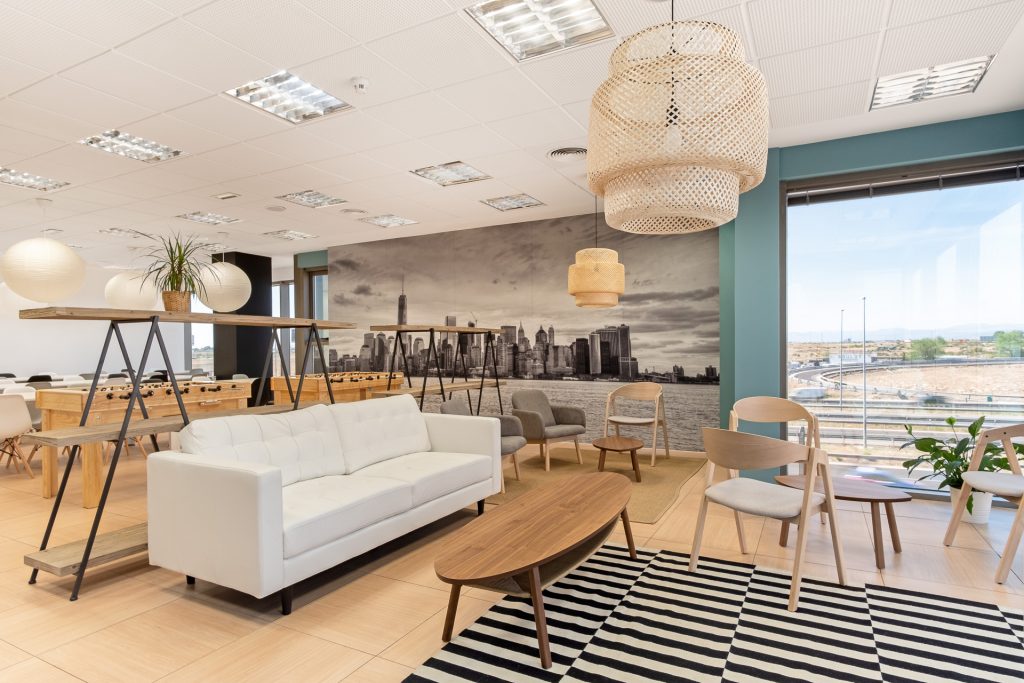 Living with rest areas, office and foosball table.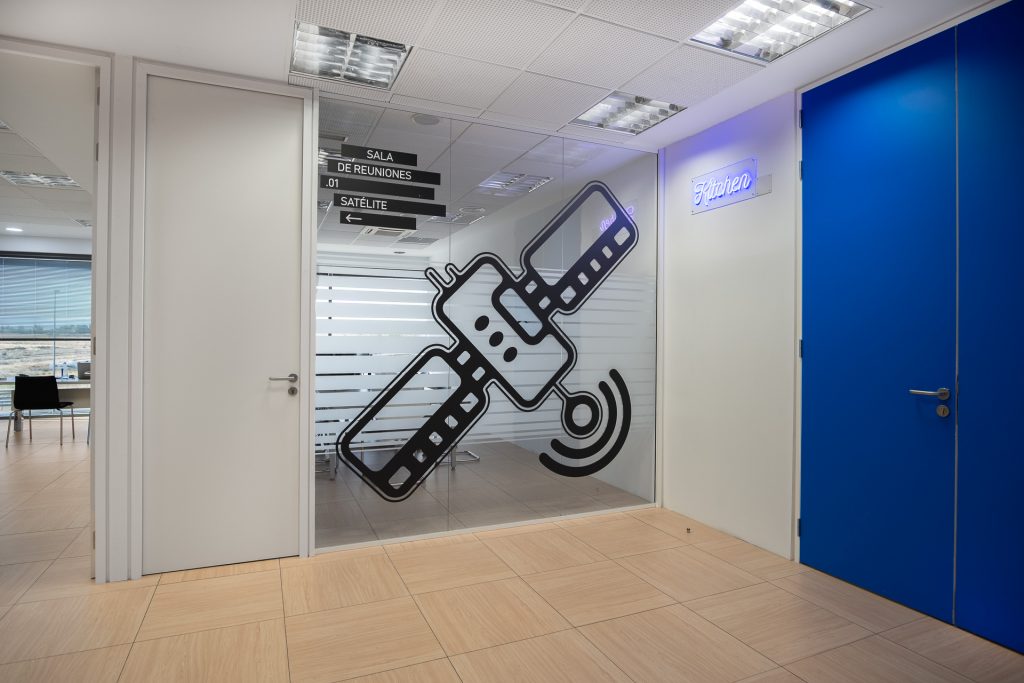 Detail of vinyl decals for glass partitions and signage.