Description: Office fit-out on behalf of investor.
Address: C/ Claudio Coello, 123 Madrid.
Building surface area: 275 m²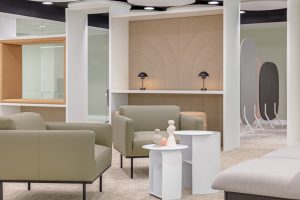 This project is part of the renovation of the BentallGreenOak office building located at Claudio Coello, 123, Madrid.
AXIS Architecture has now completed work on one of the building's office floors.
The aim was to convert a refurbished shell-and-core space into a finished workplace that, through the choice of materials and furnishings, exudes both warmth and modernity, while also making the most of natural light.