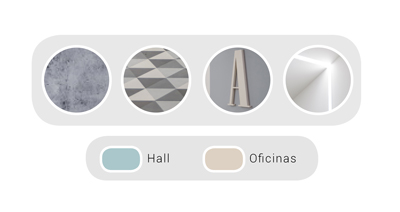 FLOOR
Description: Office fit-out on behalf of the occupier.
Address: Parque Empresarial Neisa Norte de Alcobendas, Madrid.
Surface area: 465 m² (465 sqm.)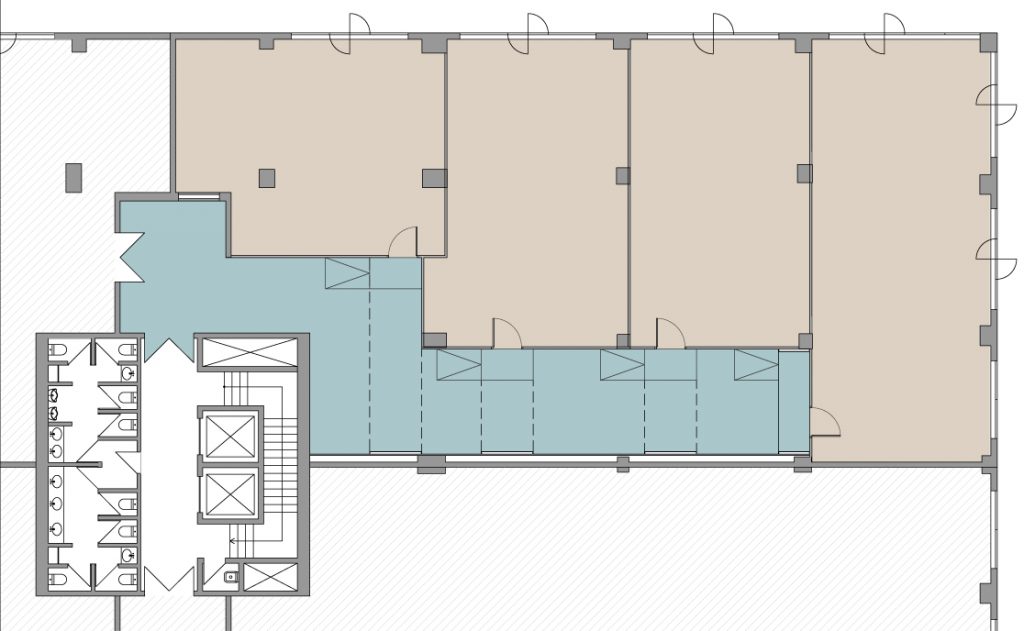 The aim of the project was to convert a single space of 500 m² into four independent modules sharing a single lobby that gives life and personality to the whole. In this common space, the choice of lighting and materials takes on special prominence. Highlights include the pools of light, the signage, the ceramic flooring and  the colour gradation that distinguishes each module.
To facilitate access to each module, the lobby is dissected by aportico-like structuredesigned to mitigate the depth of the space.